NMCPA Announces Westly Wellborn as "Outstanding Member in Public Practice"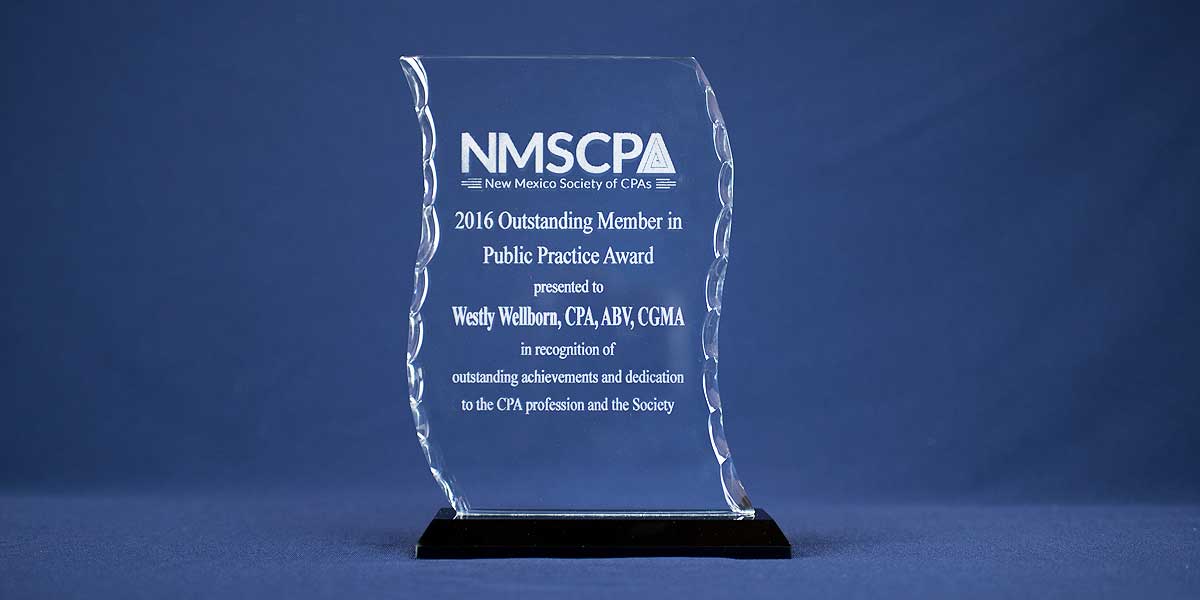 The New Mexico Society of CPAs ("the Society") recognized and honored Westly Wellborn, CPA, CGMA as the Society's "Outstanding Member in Public Practice." At their 22nd Annual Pride in the Profession Awards ceremony. This statewide honor is awarded only once per year.
Ms. Wellborn is proud to have received the award stating, "I am honored to receive the top award for public accounting from my peers. I enjoy helping my clients run successful businesses and make effective use of the tax laws and it's great to be recognized for that."
Wellborn & Company operates with the vision to equip people and businesses to achieve their financial goals. While always helping our clients understand the story that the numbers are telling and to respond with sound business advice.
Experience why the New Mexico Society CPAs named Westly Wellborn as an Outstanding Member by scheduling an appointment today.